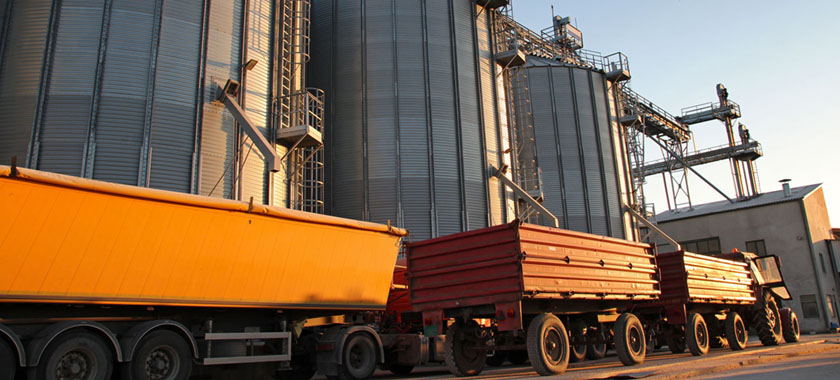 Lackawanna Products Corporation owns and operates storage facilities on both coasts of North America.
Stockton, CA
A 40,000 square-foot storage facility that is 100% certified organic, and is used to load and unload railcars running on both the BNSF and UP railways. We also have the ability to receive containers for tran loading purposes, giving us an effective service to get product further inland via bulk trucks or van trailers. Flat storage and grain cleaning are additional services that are offered allowing us the ability to deliver quality products to our clients on a timely manner as well as keeping a secure supply on hand for spot needs.  
Eden, NY / North Collins 
We own feed mills that also double as transfer and storage facilities for many varieties of grains and byproducts. Located just a few miles from the Buffalo, NY railroad hub, our North Collins and Eden, NY facilities can be reached by all major railroads, which helps keep costs at a minimum for our customers. Products for sale at these facilities can easily reach the Northeastern US, Eastern Canada, and select locations in the upper Midwest. These New York State Agriculturally certified facilities offer our clients services such as unloading rail cars, bulk storage, truck loading and unloading, certified scale, inspection and testing.
Western Canada
Lackawanna Products Corporation services the Western Canadian cattle feed industry by manufacturing grain screenings pellets at two strategic locations in Saskatchewan – Central Butte and Zenon Park.